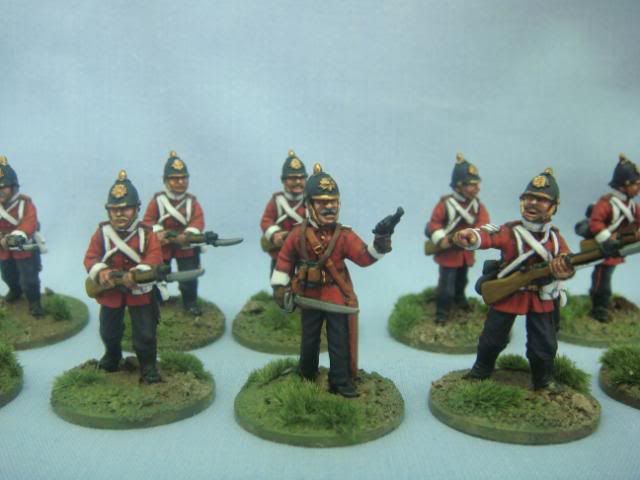 I know I've posted that picture before, but it's a good one (not taken by me). It's also relevant.
Having just come across this on LAF:
Thus, they
(my line infantry)
will remain a Line Infantry regiment, from England as that seems easier, and almost certainly to start with, from Trumptonshire (which is more or less where Wiltshire is I think). So they will for the time being, be the Trumptonshire Regiment, following the merger under the Childers reforms of the North Trumptonshire Volunteer Regiment and the Duke of Melchester's Own Regiment of Foot...
I thought I'd post it here to keep it with the rest of the info on them. Their officer is Major Smith, for want of any concrete information on the officer's rank. I still plan to use Alfrik's suggesation of either changeable flag-bearers or just changeable flags, so I suppose I need an Ensign in Home Service kit.
And some flags.