Right, these are photos of my British Line Infantry, lovely pieces from Ironclad, painted (and photographed, I hope he doesn't mind me using the photo, I'd better ask him) by the lovely and talented Majorsmith from the LAF.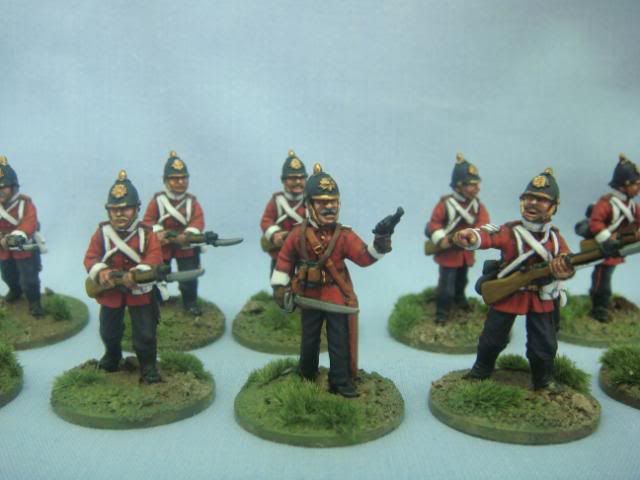 I'm not sure if that's the good Major standing at the front, I don't see any reason why not (or maybe his great-great Grandad). So from now, it's Major Smith of the... now, I never did work out what fake regiment they should be from.
I'm currently torn between having these chaps related to Walmington-on-Sea (home of 'Dad's Army'), Melchester (for that 'Roy of the Rovers' feel) or Trumptonshire. They do rather resemble 'the boys from the Fort', with their Captain Snort and Sergeant-Major Grout (or 'Marginator Grout' as I called him as a child).
If you don't know what I'm talking about, there should be a link to the Trumptonweb on the left somewhere.